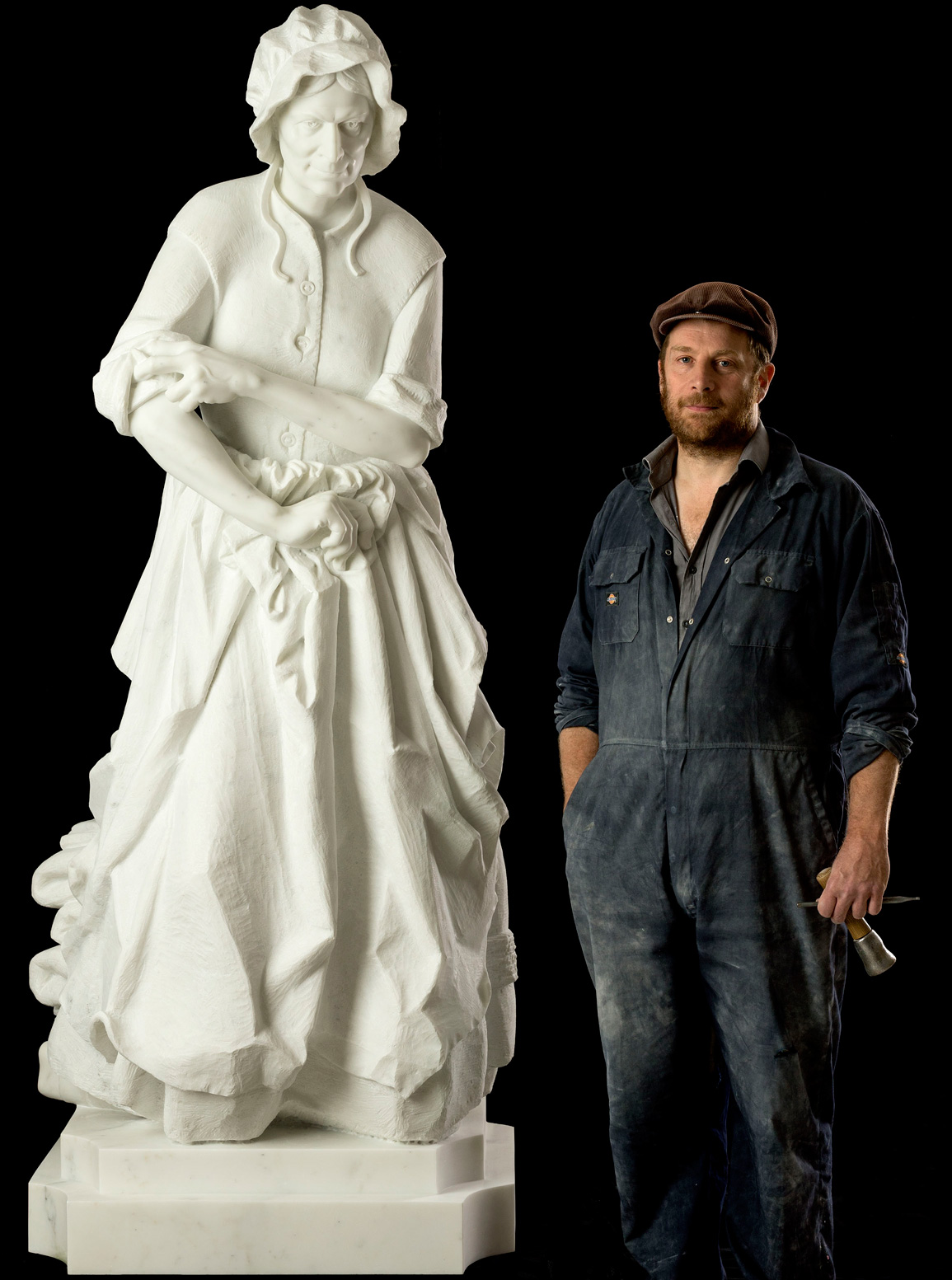 Master stone carver Simon Smith designs, models and carves marble and stone for many varied commissions. From his London studio he undertakes stone carving projects ranging from restoration carving of historic ornament and figurative carving to contemporary sculpture and memorials. He has been commissioned by Liverpool City Council, The Royal borough of Kensington and Chelsea, Palace of Westminster, Westminster Abbey and the National Trust among others, as well as many private individuals.

"I aim for my work to appear free and effortless, within a framework of craftsmanship and integrity."
"I like to work with my clients, whether they be a committee on a large project or an individual with a deeply personal headstone, trying to understand what they hope for, and then try to express it in a sculptural form. If it's a statue, I try to capture the humanity of the subject, giving the piece an expression and spirit. If the work is restoration carving, I conduct extensive research before trying to carve with the style and rhythms of the original."

Simon Smith has worked with stone for more than thirty years. He served his apprenticeship as a stonemason at Woburn Abbey. Simon then went on to study Stone Carving and Sculpture at the City and Guilds of London Art School.

Please contact Simon to discuss any stone carving, sculpture, memorial, headstone,  restoration project or anything other project you may be considering.
2006 Elected member of the Royal British Society of Sculptors.
2006 Elected member of the Master Carvers Association.
2007 National Brick Awards – Craftsmanship.
Project at Mill Lane, Cambridge lead by Emma Simpson of Simpson Brick Conservation.
2015 Shortlisted for PMSA Marsh Award for Excellence in Public Sculpture.